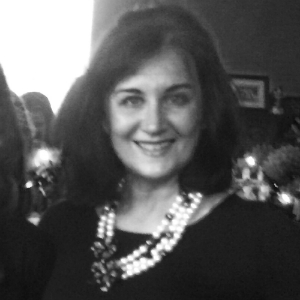 Regina O'Leary's own musical journey began in the St John of God Primary School where music was a very important element of school life. She studied violin and piano and was a member of the school orchestra. It was there that she developed a passion for music that was to shape hers and so many childrens and adults lives for so many years to come. Mother Venard (Sister Maureen O'Flanagan) from St John of God and Mother Celine Dempsey from Loreto were both inspirational behind what has now become one of the most important music programmes in the country.
Regina O Leary was synonymous not just with music in Kilkenny, but also at national level for her pioneering role in promoting music for children at national school level.  The programme has been recognised throughout Ireland as a model for other schools to follow.
The success of the music programme in St Canice's School has been largely due to one woman, Regina O Leary.  As Artistic Director of the programme, Regina promoted access to music for all children and fostered and developed musical talent in the school.  Though her incredible enthusiasm, good humour, foresight and sheer passion for music, Regina made the programme what it is today, not just in its award winning record but through the sense of achievement gained by children from playing music.
There have been many achievements by the young musicians involved in the music programme since it was begun in 1983 by Regina and Peggy Carey; winners at Feis Ceoil a record breaking twenty five times, countless successes at Wesley College and Kilkenny Music Festivals and of course the individual success enjoyed many former members of the programme who have gone on to become successful professional and amateur musicians.
In June 2012 Regina was awarded a special Mayoral award by Kilkenny Mayor David Fitzgerald in recognition of both her voluntary role in developing and promoting the Kilkenny Music Festival and in the promotion of music in the city.  In February 2014, Regina proudly accepted a Special Achievement Award from the Irish Association of Youth Orchestras (IAYO) in recognition of 30 years of music by St Canice's Instrumental Music Programme.  Minister for Children, Frances Fitzgerald, presented Regina with the award onstage at the annual Festival of Youth Orchestras Concert at the National Concert Hall in recognition of the contribution the music programme has made to the development of youth orchestras. In February 2016 Regina was once again recognised by the Irish Association of Youth Orchestras, in the NCH, when she was presented with the Agnes O'Kane Award, in appreciation of the vital contribution that she has had in the growth of youth orchestras over the last thirty years.
However, the greatest accolade we can give Regina is that she made music engaging and fun for all involved.  She taught children from an early age the importance of playing together as a group, while at the same time appreciating the enjoyment and self-achievement to be gained from playing music. Regina was a force of nature, and always sought to improve and innovate, never content to simply "make do" and always strived to bring out the musical potential in each child.  We are indebted to her for the achievements of the music programme over the past thirty four years, for her unstinting dedication to the development of music for children in Kilkenny and for the legacy she created for generations of children.
We were devastated when our Director Regina, passed away in March 2017 after she lost her courageous battle to cancer. We will miss her influence, direction and inspiration every day but she will live on in the hearts and minds of the many generations she gave the gift of music to. As will her legacy, one of the most successful music programme's in Ireland.
What we have done for ourselves alone dies with us; what we have done for others and the world remains and is immortal.
Albert Pike
We will always remember you Regina.
Regina O'Leary (née Shine) 22/03/1959-17/03/2017